Shipping to Kuwait from Dubai, UAE
Shipping to Kuwait from Dubai, UAE There may be other cargo shipping to Kuwait services companies in UAE but BBC Cargo Services provide Door Door Cargo Shipping Worldwide and cover packing of personal effects, warehousing, pet shipping, and small or big consignment like LCL, FCL Container shipping. For logistics, BBC Logistics (cargo services company to Kuwait) can offer its full-service offering of Air, Land, and Ocean Freight handling and domestic distribution.
Refrigerated Truck, Freezer Pallet pickup, Chiller Vans || Reefer Trailer, Catering Transportation UAE to Kuwait Door to Door Services
Reefer Trailor ready in summer season special for Frozen Chicken, Ice Cream, Fish, Eggs, Milk, Chocolate, and also all reefer items shipping with – temperature. BBC Shipping company for the ready long-term projects with some contract base.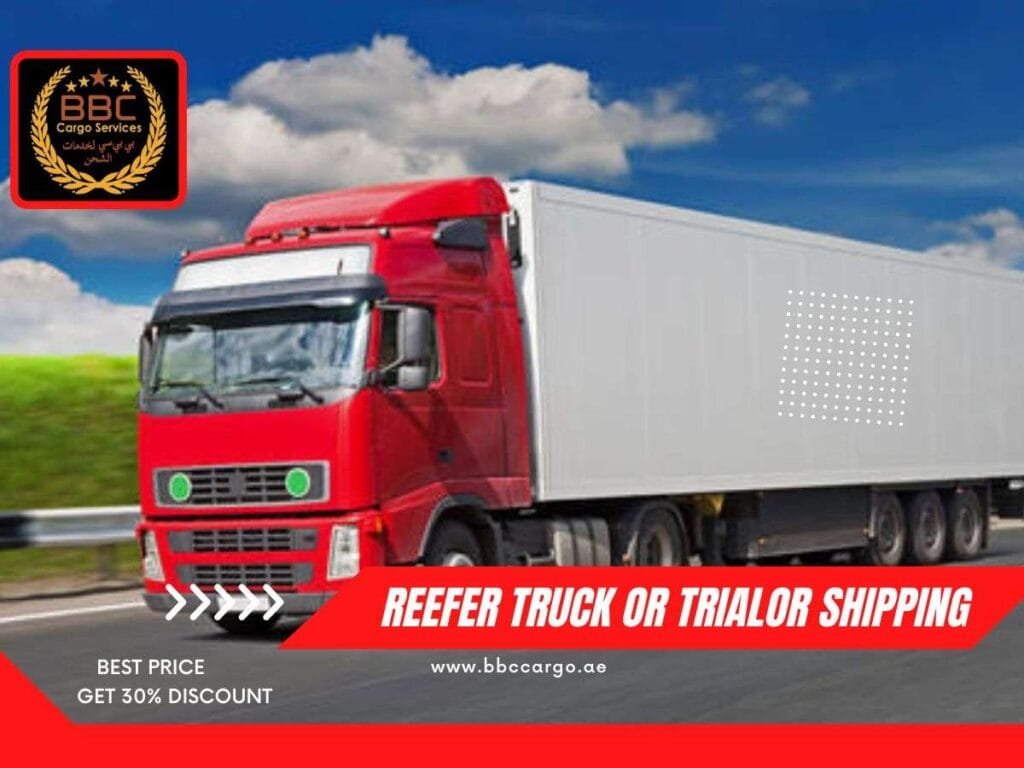 100% take care with guarantee shipping services for all frozen items. Door to door by road and also by the sea freight with the required temperature.
Frozen fish and frozen meat daily base delivery available with contract base one tone reefer pickup 7 ton refrigerated, and all size truck available. Reefer Freight Shipping Services from Dubai to Kuwait or Kuwait to Dubai BBC export and import depart handling with full services.
Refrigerated truck or trailer from Dubai to Farwaniya Governorate Kuwait and all Kuwait states area covering also from UAE side Dubai, Abu Dhabi, Ajman, Fujairah, Sharjah, and Um al Quwain.
List of Shipment Process.
Cargo from UAE to Kuwait by Sea, by Air, and Land
BBC Cargo Services provide all Door to Door Cargo Services for all Kuwait cities as Kuwait City, Al-Ahmadi, Farwaniya, Jahra, Hawalli, and Mubarak Al-Kabir.
BBC Cargo Services' CEO is confident the company's expansion in the region would continue: 'We will continue to grow throughout the Middle East, and elsewhere. We are winning contracts here, in Central Asia, and elsewhere, which means that our clients appreciate our solid local experience and hard work. I can safely predict more expansion from here Cargo to Kuwait.
Shipping to Kuwait from UAE by Road with the best Prices too.
Cargo to Kuwait City from Dubai by Air Freight for Quick Consignments
Frozen Food, Fish, Vegetables Cargo to Al-Ahmadi from Sharjah
Reefer Chiller Containers by Hapag Lloyd Kuwait from Dubai
Car Cargo by Car Recovery and Ro-Ro Shipping Services from Jab Ali Port to Kuwait Ports, Farwaniya
Next, Furniture Moving and Packing Services from Abu Dhabi to Kuwait
Courier Services by DHL Courier also available with cheap price door to door Services
3-ton, 7-ton, and 10-ton Pickups available for any Office Relocation Services
Shipping companies in Kuwait in the Middle East Shipping best Rates wise and Monthly Projects done by BBC Cargo Services.
Packing the HouseHold Material and Clearance in The Border BBC Cargo will provide the best Services
Shipping from Dubai to Kuwait by Ocean Freight
The company handles the goods efficiently. Additionally, transport it to the dry port until finishing customs procedures and re-transport to the consumer's location without any excess in financial duties.
The company has its own fleet of trucks & trailers enabling us to transport goods with speed and efficiency to or from all locations inside the UAE to cope with the increasing demands of local and international trade.
When it comes to getting your goods to their destination fast, BBC Cargo Services provide air freight forwarding services to thousands of airports worldwide. We will arrange the prompt Import & Export of your cargo, offering Door to Door, Door to Airport solutions.
Cargo Services is committed to operational excellence Through innovation and continual improvement in achieving the objectives of providing impeccable quality solutions to customers and trusted partners.
Car Shipping to Kuwait from Dubai, UAE
BBC Car Shipping Department is very strange and provides Single Car Recovery and for multi-Cars Car Carriers from Dubai to Kuwait. For instance, we are able to collect your vehicle from any address in UAE and deliver it to any address in Saudi Arabia. We have a collection in UAE from Dubai, Abu Dhabi, Sharjah, Ajman, Al Ain, and while we deliver to Kuwait, etc.
We have a VIP Car Recovery Service which is quite suitable for those who are looking to move their car fast and safe. The recovery service carries only one car at a time. This is the most preferred means to transport your car from Dubai to Kuwait.
Also, we offer shared Car Carrier shipping. With this option, we ship many cars together in the same car carrier. It is still a reliable and slightly cheaper option.
The packing is a vital part of the removal process. We have a professional export packing service to ensure the safety of your furniture. For this reason, we focus our absolute attention on ensuring your peace of mind and that everything goes smoothly, safely, and as professionally as possible.
We have experienced carpenters for Export Packing, so your furniture is safe with good packing while in transit from UAE to KSA.
Door to Door Furniture Moving Service. Our people will come to your house for packing and after that, the Furniture will load in pick up.
Reefer Container Shipping from Jebel Ali SHUWAIKH KUWAIT
20 feet and 40 feet containers Jebel Ali SHUAIBA KUWAIT
Moreover, Our experience also helps us understand the value that people place on their appliances and collectibles. Using the latest technology, we make it a point to deliver them in the same state they were packed up in; well-protected from theft, breakage, and environmental conditions.
Shipping from Dubai to Kuwait
Our best Services by Land from Dubai to Kuwait BBC Freight Forwarding all Door to Door Cargo Services for all Kuwait cities as Kuwait City, Al-Ahmadi, Farwaniya, Jahra, Hawalli, Mubarak Al-Kabir.
Car Carrier shipping to Kuwait by road the sea freight
We have Car Recovery, Car Carriers, and Car Containers for all types of cars and any other transport for shipment from Dubai to Kuwait. We are providing Door Door, Port to Port, and up-to Port Services for more than 10-year-old models of cars with export RTA Certificate.
Furniture Moving and Packing.
Logistics Services.
Cargo & Shipping by SEA, Road, and Air.
Food Shipping Services.
Moving Reefer Chiller Containers
You can trust us with your residence without anxiety, and be certain that your relocation and transition plans are in the safest of hands.
Service features:
Extensive experience in Land Transport, Air Freight, and Sea freight.
Fast Shipping Process, Delivery, and submission.
Provides packing, temporary storage, and cargo risk insurance…
Provides freight forwarding and transportation of home furniture with packaging service from Dubai to Kuwait.
Shipping Companies in Dubai to Kuwait BBC providing Full Clearance