Shipping to Lebanon from Dubai | Road and Ocean Freight Services
Land transportation is at the core of our logistics services, which are designed to meet the needs of our client's supply chain across many industries. Shipping to Lebanon and also from Lebanon to the United Arab Emirates are both export and import services providers.
BBC Cargo & Shipping Services provides all Door to Door Cargo services for all Lebanon cities such as Beirut, Tripoli, Sidon, Tyre, Jounieh, Byblos, Aley, Nabatieh, Baalbek, Zahle, Zgharta-Ehden, and Batroun.
We provide our customers with the ability to reach from Dubai to the major cities in Lebanon through an efficient, safe, and timely delivery service.
Road Freight from Dubai to Lebanon
Our best shipping Services are Road Freight from Dubai, Lebanon. Land Transportation is easy and Quickly way for cargo shipping from Dubai to Beirut, Lebanon. Our Services Movers and Packers of all types of cargo and shipment.
Air Freight from Dubai to Lebanon
BBC International Cargo Shipping Company provides the best and Quick shipment through Air Cargo Services also we have Express Cargo and Charter cargo Services for Valuable Customers Who want Quick Shipment to the Destination.
Sea Freight From Dubai to Leban
In the list of Cargo Companies, our BBC Cargo & Shipping Services by SEA Services are more reliable for large shipments, Shipping containers, Transportation, and all types of large shipments from Jabali port to Lebanon.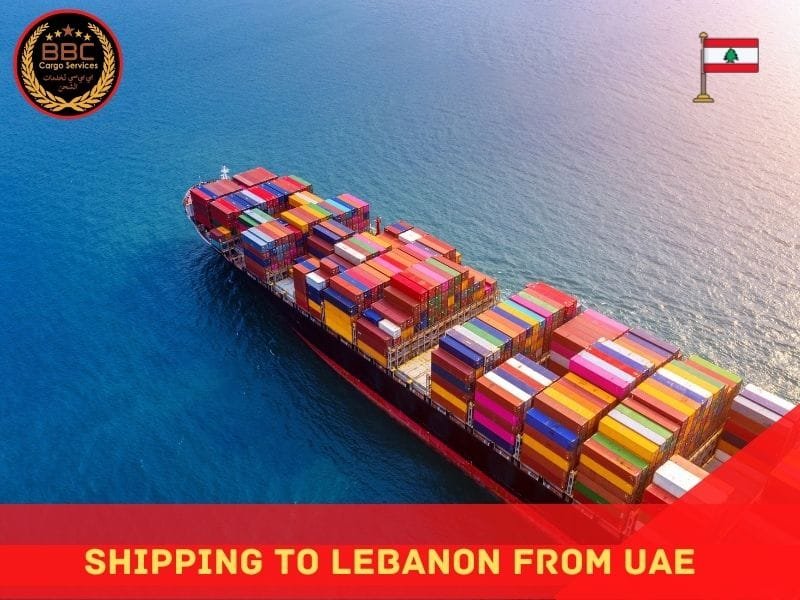 We offer the following land transportation & air cargo & sea cargo services:
– Domestic Transport
– Contract Transportation
– Truck Leasing Solutions
Car Shipping From Dubai to Lebanon
BBC Car Shipping Department provides Single Car shipping services by Car Recovery and If you have multi-cars For that Car Carrier best option with cheap and saves your car from Dubai, UAE to destination Beirut Ports in Lebanon.
Our Cargo Company daily shipping car to Beirut Lebanon because of Our Agents most technical and full skilled for shipping any cargo by road and by sea. Border clearance and documentation will do our Agents.
We offer Full-Truck load ( FTL ) services for door-to-door delivery of most commodities with continuous truck movement between the major cities of UAE and Lebanon, we allow our customers to efficiently manage their stock levels between origin and destination, thanks to our network across the major cities in UAE and Lebanon.
To serve critical time-bound delivery schedules of large corporations with their own in-house supply chain management, where transit time is crucial, BBC Cargo Services offers Rented Trucks of various arrangements, thus ensuring our clients a noteworthy cost advantage and non-stop availability of dedicated trucks and drivers.
Cargo to Lebanon, Shipping to Lebanon, Cargo from Dubai to Lebanon,
Service features:
1- Extensive experience in Land Transport, Air Freight, and Sea freight.
2- Fast Shipping Process, Delivery, and submission.
3- provides packing, temporary storage, and cargo risk insurance…
4- provide freight forwarding and transportation of home furniture with packaging service from Dubai to Lebanon.
LCL and FCL and Bulk Shipping to Lebanon by Sea, and by Land freight from the United Arab Emirates
Less than container load and also full containers consignment shipping from UAE to Lebanon via road and also visa sea freight services. In LCL BBC Cargo Services handles cargo by boxes packing and palletized shipment if not then also provides packing with palletized and loading. Cargo shipping to Beruit, Tripoli, and door-to-door services in Lebanon.
Freight forwarding services from Dubai to Beruit, Lebanon
Shipping services from UAE to Lebanon
Cargo shipping from Sharjah to Beruit, Terpoli
Shipping cargo from Abu Dhabi to Beruit
Freight shipping services from Lebanon to UAE
Export and Import services with packing facility
Transportation Loading unloading cargo service in UAE
Car Shipping Services from UAE
Charges by containers and also by Cubic Meter for general items
Movers and Packers expert in Dubai BBC Movers Service ready for full villa, house, flat, offices, factory, and warehouses items include all furniture like wardrobes, chairs, computer table, sofa set, LCD, fridge, and other home material dismantle, packing and shifting to desire location.
Refrigerated Trucks and Reefer trailers for frozen food shipping services to Lebanon
Frozen food or cold items required proper temperature for shipping from UAE to Lebanon and also from Lebanon to the United Arab Emirates. Controlled temperature is very important for any reefer truck or reefer container if the temperature is less or more than the required temperature then you will bear too much loss.
So need care about the temperatures once loading any frozen food from one destination to another destination.