We provide the best cargo and Shipping from UAE to Russia for any type of cargo whether it is air or sea freight. We have a large network of partners across the world that enables us to provide a seamless service from when your goods are being picked up in Dubai to when they are delivered in Moscow.
When it comes to cargo and shipping services from Dubai to Russia, UAE Cargo is the best choice.
In this article, we will explore the ways in which you can choose a reliable cargo shipping company to transport your cargo from Dubai to Russia.
No matter if you are moving cars from Dubai to Moscow or freight forwarding goods from Dubai to Russia, below is a guide on how you can find a reliable shipping company that will transport your cargo with care.
We have compiled a list of questions that you should ask before choosing a cargo shipping company for your shipment. These questions will help you make an informed decision about the right partner for your shipment.
Shipping from Dubai to Russia
Cargo to Russia is a service that delivers all kinds of goods to Russia. It offers logistics services, storage facilities, and customs clearance.
We work with the best carriers in the world. With our connections, we can help you get your cargo delivered to any location in Russia, no matter how remote it may be. We are the only company that deals exclusively with freight forwarding to Russia.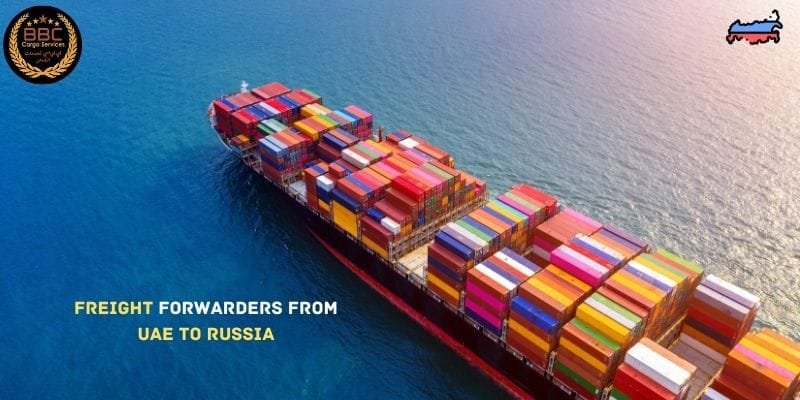 Car Shipping to Moscow
When you are looking for cargo and shipping services from Dubai to Russia, be sure to use the best moving and packing services. You will need professional assistance when you are shipping your car to Moscow.
Russia is a huge country, spanning more than 6 million square kilometers. For this reason, there are many types of freight forwarding services in Russia-sea cargo service, air cargo service, or even road freighting.
Furniture Moving and Packing Services from Dubai to Moscow, Russia
Furniture is one of the most expensive articles in a household. It occupies a lot of space and needs to be handled with care.
There are many dangers involved during the movers and packers process to Russia, especially when handling expensive furniture. To protect your furniture from any damage, you will need a reliable company that can offer you quality services at affordable rates.
The best thing about moving companies in the UAE is that they have experience in international packing and shifting houses items like furniture, beds, wardrobes, chairs, and tables and know how to handle such delicate items as wooden furnishings. They also offer their customers complete peace of mind with insurance coverage for their furniture and other valuables.
Moving to a new city can be an overwhelming experience. There are so many decisions to make, but you can save time and stress by trusting in the experts.
To avoid any hassle with the moving process, you should hire professional movers like Movers and Packers Dubai.
We provide a full list of services including furniture moving, packing services for large items, shipping services, and international moves.
Moving to a new country, including Russia, is a big step and should be carefully thought about. But, one of the most important steps after deciding to move is figuring out where to move and what to take with you.
This article will explore how you can find movers and packers to Russia as well as other materials for your relocation.
The first thing you need to do before hiring any company for your relocation is to research different companies that offer this service. You want to make sure that the company that you choose is reputable and has great reviews from their customers.
You also want them to have experience moving furniture internationally so they know how best to do it according to all of the different requirements of the different countries they will be shipping furniture to.
Container Shipping Services from Dubai to Port of Novorossiysk, Russia
In this section, we will describe the process of container shipping from UAE to Russia Port. We will talk about how freight forwarding is carried out through ocean freight from Dubai to Russia.
The first step is for a company to contact a reliable freight forwarding agency in Dubai and provide them with their cargo needs.
The freight forwarding agency will then offer quotes and services based on the requested service level. Once a quote has been accepted, the company's cargo usually goes through inspection by customs authorities before it can be loaded onto a ship at Dubai Port or Jebel Ali Free Zone.
Door to Door Shipping Services
Door to Port and Port to Door cargo to Russia
Cargo to Russia from Dubai
Shipping to Russia from Abu Dhabi
Freight forwarding to Moscow from Sharjah
Cargo from Dubai to Russia
Shipping from UAE to Russia
Moving from Dubai to Russia
Local and commercial items moving from UAE to Russia
Car Export from Dubai to Russia
Ocean Freight Forwarding Services from Dubai
Shipping by sea is the most competitive freight service for international shipping companies. And it is one of the cheapest options for cargo transportation. It has many advantages, such as efficiency, reliability, and cost-effectiveness.
The main advantage of container shipping is that it can load up to 20 or more containers on a single ship. These containers are then carried by a vessel to the destination port where they are unloaded and transferred to trucks or trains for local distribution.
Freight Forwarding is a complex and time-consuming process, which is why the need for a reliable partner is of great importance.
A freight forwarding company can provide a wide array of services including cargo insurance, documentation, customs clearance, and so on. They have an extensive network of contacts across the globe and can offer both door-to-door deliveries as well as do on board.
In addition to all of this, they can also provide tariff information associated with any given route which will help to lower your costs.
Freight forwarding services are not just limited to sea shipping by the container. They also offer air freight services for those wanting faster transit times or more flexibility in their deliveries.
Air Freight Services from Dubai to Russia
Ocean Freight Services from UAE to Russia
Packing And Storage Services
Furniture and household items Moving
Car Shipping Services
Commercial Items Moving