Movers and Packers in Dubai for Local Shifting Services
BBC International Packers Movers provides the best Services for Shifting houses, Buildings, Factories, Offices, and House Hold things with Movers and Packers in Dubai, Domestic, and Anyplace in the World.
Our greatest Services and Targeted space are in Gulf Countries and European Countries and currently BBC freight Shipping firms holding all countries Worldwide.
We've moved services from Dubai, UAE to Saudi Arabia, Bahrain, Oman, Kuwait, Iraq, Syria, Egypt, Lebanon, Morocco, Sudan, Libya, Turkey, Asia, Continent, Africa, and America around the world.
BBC qualified and the fully-fledged team has studied choices, they'll recommend several choices to execute client desires for the simplest and most cost-effective approach to moving your stuff.
This may end in the foremost economical, effective, and cost-optimized answer. From the tiniest details as labeling and packaging to any complicated needs or barcoding or distribution by daily order. The amount will be managed by a team of well-trained and fully-fledged professionals.
At BBC freight Services we have a tendency to feel in delivering the simplest every and each time. That has won the United Arab Emirates the trust of our customers as we have a tendency to maintain privacy and confidentiality for our customer's business.
International Transportation Services for Movers and Packers
BBC freight for International Transportation Services provides Air Freight, Ocean Freight, Land Freight, and article of furniture Transport. Logistics, Packaging, Storage, and door-to-door freight services for several destinations around the world.
Movers and Packers in Dubai
Warehouse and Storage Services
Loading Unloading Services
Dismantle and Fixing Services
Bubble Wrapping and Wooden Boxes
Boxes Storage
Thermocol Packing for Fragile items
Special Team for Furniture Dismantle
Security Camera for Warehouse Storage items
Furniture Movers Dubai, UAE | Relocation Service
BBC Cargo Services is the best once it involves moving your household we've fully-fledged carpenters for Export Packing.
We have experienced carpenters for Export Packing, so your furniture is safe with good packing while in transit. We have the expertise of furniture movers metropolis base Carpenters team.
BBC International Movers and Packers in Dubai
We've Door to Door Furniture moving service. Our individuals can come back to your house for packing and subsequently, the article of furniture can load in develop.
Our expertise conjointly helps the United Arab Emirates perceive the worth that individuals place on their appliances and collectibles.
Using the latest technology, we have a tendency to build it to a degree to deliver them within the same state they were packed up in; well-protected from thievery, breakage, and environmental conditions.
You'll trust the UAE along with your residence while not anxious, and make certain that your relocation and transition plans are within the safest of hands. The packing could be a very important part of the removal method.
House Movers and Relocation from Dubai, UAE
We've skilled Export Packing service to make sure the protection of House Movers. For this reason, we have a tendency to focus our absolute attention on making sure that everything goes swimmingly, safely, and as professionally as attainable.
From packing the products and loading them within the transport pickup, moving and unloading to the destination, and unpacking them at the various destinations.
A project coordinator is appointed to take care of the entire process. From packing the goods and loading them in the transport pickup. Moving and unloading to the destination, and unpacking them at the respective destination.
He will supervise the entire process with observant eyes. Our unique insight into the rapidly changing industry customs enables us to offer a fast and efficient way to relocate our clients.
At Movers, we attempt to produce our purchasers with the entire service from the purpose of origin to the ultimate destination. We have a tendency to take each amount to make sure that your consignments to the new destination are on time.
What Items we can Move with BBC Movers Services?
You'll move your House things like Chairs, beds, cupboards, room things, Fridge, Air conditioning, TV, LCD, all-natural philosophy things, table, and side table.
Which items are Prohibited for moving Services?
In Moving Packing Services most significant things are prohibited like Alcohol, Liquids, any things, Dimond, Gold, Mobile Phones, cash in money, pistol, and any criminal things from the Law of UAE.
Office Relocation Services UAE
Office Relocation Services our expert team fully dismantle all furniture first, Remove the Curtain, Laptops, Computer, Cables, and all devices even AC or Fans with Lights Tubes, and Pack well.
To Shift your destination point and Fix again all items as its. In the workplace sort things like Table, Ac, Signboard,
Why choose BBC Cargo Services?
Our A to Z Service From labeling and barcoding to the last state of distribution.
BBC Cargo Services can meet all your demands smoothly Tailored solutions, our solutions are based on a deep understanding of your logistic needs and requirements for best efficiency.
Proven experience Through our years of experience we have met the demands of all types of logistic services Reliable work A Highly qualified team that will provide you with high-quality reliable services and solutions.
The packaging is the most important process that precedes the shipping and transport service, and we have full equipment and logistics which enables us to do the packing.
We capture all types of cargo and goods of different sizes and special features such as Food including ready corruption or melting.
Home and Hotel materials such as Furniture Packing Moving, Household items, Arts objects, and paintings. Electronic Materials, Medical Equipment, and Communication Devices.
BBC Packers is categorized Items and make a list of the moving items then packs all stuff and is arranged by categorizing and then estimates the best way for shipping by road, by Sea, and by Air.
All of our workers receive sporadic configurations, particularly within the field of specialization that qualifies them to try and do their jobs in the approach they satisfy customers.
Dismantle and Furnitures Fixing
We specialized in International Moving Services and Relocation in Local and Regional Areas, Our offices are also in Erbil, Iraq, Kuwait, Bahrain, and Syria.
We have Storage spaces for long- and short-term Standard protection covers to cover your Consignments.
We've related to all or any of the trade Associations and strictly meet theirs and our own quality standards, providing you the client with the peace of mind you wish for International Movers and Packers.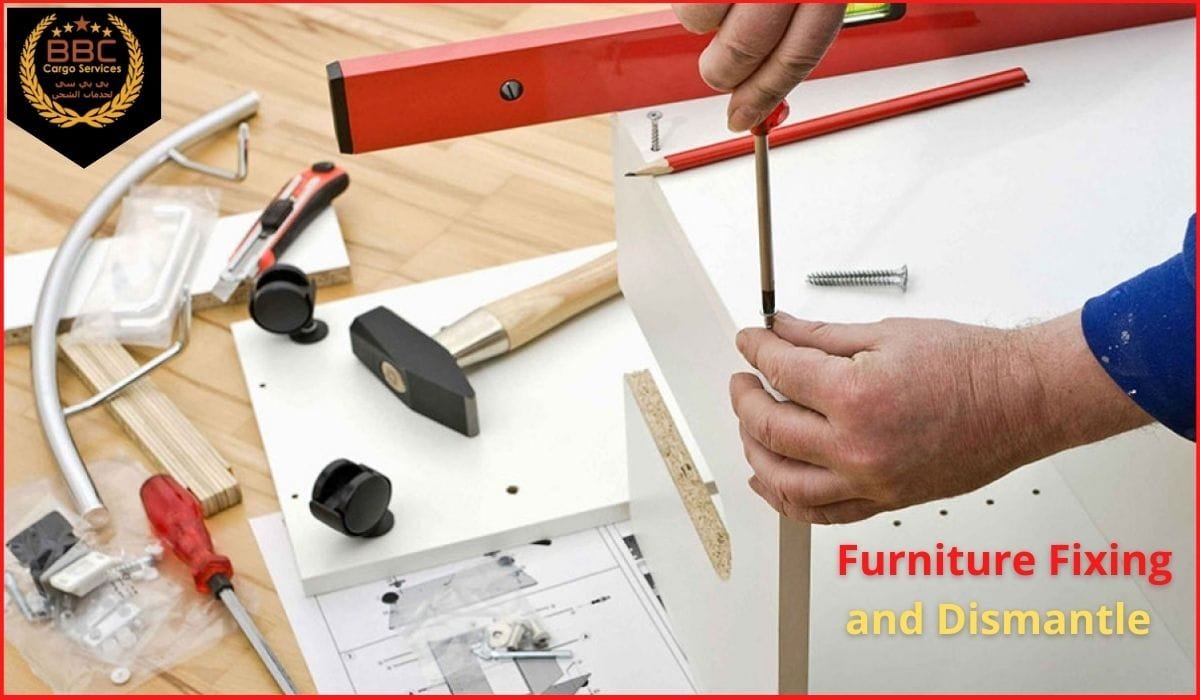 BBC Movers Packers Services provides low-cost movers packers from all different firms and the best services.
For fastest Moving, we've special specific Mover Services, and conjointly article of furniture fixing Services with skilled Team.
Our Services Area:
BBC Freight & Shipping is a metropolis-based mostly company It serves the native space in UAE like that metropolis, Sharjah, Ajman, Abu Dhabi, Dubai, Ras al Khaimah, and Fujairah to Gulf and European Countries.
wherever Shifting Services give with fixing, disassembly, and packing with our hot team therefore this services we have a tendency to simply give within UAE from initial to finish can complete.
Movers Packers Dubai Company
Packers and Movers in the metropolis will be placed in skilled packing firms that are found in exactly all cities around the UAE.
These packers and movers in a metropolis conjointly offer you storage facilities if you'd prefer to rent them.
They aim to supply you with safe moving services with utmost responsibility and dependability at economic value. At this moment, line Packers and Movers in UAE can be an especially intelligent decision.
you must ascertain to what extent your move can value well prior to time, regardless of whether or not you're paying for your move or your organization is bearing the worth of your relocation.
whereas moving to another continent may be a disagreeable experience, we'll check that in Iraq, Saudi Arabia, Kuwait, and Bahrain that your arrival is swish and untroubled.
If individuals shift from one location to another place, they have their automobile once more.
Whenever you would like to shift to a spick-and-span location, you're getting to be in an exceedingly position to induce numerous challenges. Obviously, it's getting to
Relocation and Storage Services
You should find out to what extent your move will cost well ahead of time, irrespective of whether you're paying for your move or your organization is bearing the price of your relocation.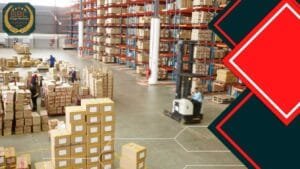 While moving to some other continent might be a stressful experience, we'll make certain in Iraq, Saudi Arabia, Kuwait, and Bahrain that your arrival is smooth and trouble-free.
If people shift from one location to some other place, they need their car again. Whenever you want to shift to a brand-new location, you're going to be in a position to get various challenges.
Obviously, it is going to take some time, but finally, it is significantly simpler to hunt for things later. The entire point of employing a mover is you may receive a guarantee or insurance for your goods.
just in case there is an issue that makes your goods damaged or missing. The issue is the way you're able to move your goods to your new residence.
Global Remover Services
If you choose packaging providers for the entire house or merely to acquire a few exceptional things, then we'll have the ability to help you. Global removal service isn't an easy job.
Watch out for these signs before you appoint a service provider and you are able to rest sure that you would only pay a reasonable and reasonable price.
You don't have to compare our services with different movers' services, because we are the absolute most special for everybody in Dike.
Thus, it's possible to observe how choosing the expert services of a packers and movers company will ensure the safety of your things.
Needless to say, the services provided by them are not equal to one another.
Obviously, there's a solution where you are able to seek the services of a mover service or removal business to allow you to take all the goods you have to your new house.
You've got to appoint a company in accordance with your requirements and their expertise! Well, you should think about a mover company which you wish to hire to help you move every one of your belongings.
The majority of the companies have the proper infrastructure to deal with a wide array of packing and moving-related troubles.
A number of the moving companies use to supply you with a comprehensive description list of moving services which are likely to be offered!
Most moving organizations are busy seasonally. Several moving companies also offer warehousing services for the short-term storage of different sorts of belongings.
These firms also give coverage for such kinds of losses concerning insurance coverage.
State to State Movers and Packers Services
Our Moving Packing Services from Dubai, Sharjah, Ajman, Fujairah, Jumeirah, Ras Al Khaimah, Al Ain, and Abu Dhabi.
If you move your goods one by one, then you required a very long time as you still have plenty of work. Based on the agreed time period, the goods are transported.
It's obviously time-consuming since they are cleaning and preparing their equipment for use rather than cooking.
Our movers and packers go out of their way to assist their customers and make sure that the customer is satisfied with the caliber of the service.
As soon as you have selected a mover, Pre-planning is crucial. The Dubai movers have transformed the way in which the packing and unpacking are completed.
House Movers in Dubai Room Shifting Services
The very best day to move house movers in Dubai would be on a Friday or possibly a Thursday just so that you may have a day to settle in before you return to get the job done.
Set up your calendar including all the service appointments you booked and also be certain to select a specific moving day.
It's important to spend the time to decide on an experienced moving company to avert any hassles. Simply take the opportunity to go through it so you're ready.
When you have an industrial property or moving companies in Dubai it makes complete sense to maintain an industrial handyman close-at-hand. Not every industrial property needs a comprehensive overhaul every now and then.
Ultimately, you'll want to consult your family members and friends and learn which home movers they've used with cheap movers and packers in Dubai.
If you would rather not spend the amount on joining List, there are lots of totally free websites where you are able to look up reviews on the moving companies that you are thinking about cheap movers Dubai.
If money isn't of any object then yes, in most countries you'll be able to pay import duties and take the automobile. Moving to your new house best movers and packers in Dubai can save you money on new furniture and accessories.
You may think of the expenses connected with hiring an industrial handyman. You ought to likewise have a look at their costs and decide on the most reasonable choice of moving company Dubai.
Also, it's really vital that you decide on a budget for yourself after understanding all the tasks you should do.
If you're in the food business or a firm in the healthcare business, cleanliness becomes the best mover in Dubai even more essential. Moving companies have a tendency not to deal with pets and it's recommended you speak to a pet removals specialist.
Employing an outstanding moving company deserves a comprehensive effort on your part, as you don't wish to set your belongings in the hands of just simple home movers in Movers and Packers in Sharjah.
Charge card providers take a cut for each and every transaction for using their services. The excellent cardboard boxes Dubai company saved me plenty of time sourcing quotes.
Though, if you'd like trustworthy finest moving services together with affordable and reasonable pricing.
Quite a few of our customers are going to have our packers come to their homes merely to pack the kitchen and fragile products. furniture movers in Abu Dhabi
When most customers want many of the exact same varieties of things integrity, dependability, and value, among others there could be some other factors that are specifically important to you.

BBC Moving Company to a new location of your choice with all of your useful items is now secure and appealing thanks to the services of house movers and packers in Dubai. It is a real tragedy that, after witnessing the collaboration involved in the moving process, some of us are hesitant to relocate.

Well-known Movers and Packers in Dubai, recognized for providing great movers and package services by utilizing cutting-edge technology and equipment. Top packers and movers professionals have identified us as dependable, experienced movers and packers in Dubai. We have an abundance of infrastructure, manpower, storage, equipment, vehicles, and so on, which simplifies the whole moving procedure.

We are the legends that assist families and corporations in relocating their expensive possessions to their ideal flats and workplaces. We are certain that all of our clients will be safely moved as soon as possible.
We are professional movers and packers in Dubai because we help individuals, families, and companies relocate from one area to another. We handle any size move, from a single room to large warehouses. There is no such thing as a little or large project at our Dubai-based organization.

What are the responsibilities of Movers and Packers or Relocation Services?

If you've ever relocated on your own, you understand how chaotic and stressful the process can be. As a result, it is a great option to select a professional moving company in Dubai that can handle all of your moving needs so that you may be happy with the safe transit of your important items.

Movers and Packers are those that handle everything from packing to furniture shipping. They assist with the packing of valuables in the flat. Movers and Packers provides a comprehensive range of moving services, so you can be confident that your valuables are in good hands.
Movers and Packers is a brand you can trust for a hassle-free relocation, whether you are moving inside
the city or across the UAE.

On the day of the move, knowing that your things are in good hands might provide you with peace of mind. We make certain that none of your belongings are left behind when you relocate, which is what Movers and Packers are supposed to accomplish in the first place.
We collaborate and attempt to reduce the stress involved with relocating to a new location, ensuring a smooth
transition. In addition to being a competent local moving business, we offer office relocation, automotive relocation, storage facility, and packing service.
With over a decade of business expertise, we take pleasure in providing our top service to a diverse spectrum of clientele. It also enables us to understand the various needs and wants of our clients and to provide complete services that are suited for everyone, from single bedroom flats to bigger houses and workplaces.

The following are the greatest services we offer in Dubai.
Apartment and Villa Movers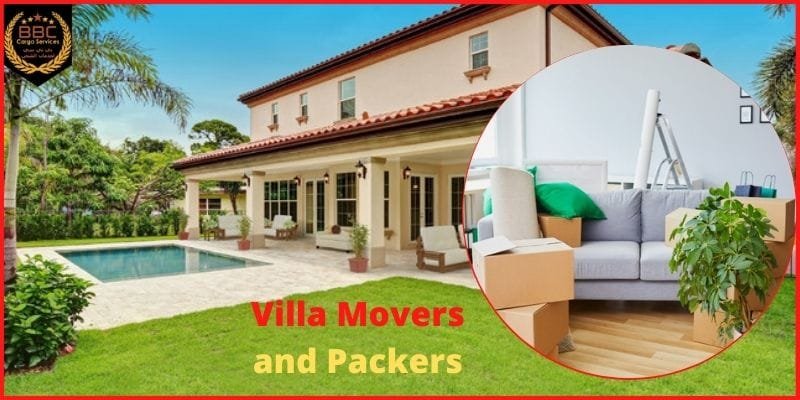 As skilled apartment and villa movers in Dubai, we make the procedure as simple and clear as possible. Our meticulously planned relocation service guarantees that all of your requirements are met efficiently. We are with you from the initial consultation to the final packing and delivery, ensuring that all of your items are carried safely and without harm.

We have a skilled villa moving staff and resources to ensure safe and quick transit whether you are transferring to a new villa in Dubai or anywhere in the UAE. We take pleasure in being able to convert a difficult process like this into a pleasurable one.

A moving company may provide you with an estimated time of arrival and arrange everything properly, allowing you to psychologically prepare for the move. House and Office Movers in Dubai take delight in completing your relocation as swiftly and professionally as possible.
More significantly, Movers and Packers can remove your big couch off your tiny stairway fast and easily. If you run out of room or just want to keep your winter belongings out of the way due to a lack of space, we can arrange storage in Dubai for you at a reasonable fee. Select Movers and Packers to enjoy the best moving services in Dubai.

Office relocation is frequently seen as a difficult process. It not only necessitates diligent relocation but it must also be done with care to avoid inflicting harm to the equipment. Our staff knows the importance of office equipment and guarantees that it arrives securely and soundly at the new place.
Moving service dependability is critical since you will be entrusting the movers and packers with your most personal and valuable items. Choosing Movers and Packers will assist you with all of your belongings.

Movers and Packers in Dubai can efficiently manage your heavy furniture and will be able to transport your bulky furniture into the truck before putting it in your new house at their respective locations.
Contracting a professional moving company may appear to be an expensive option, but when you consider what you will get, you will be surprised that you were not able to accomplish it with inexpensive movers.

Automotive Moving

Having a reputable automotive moving business send your vehicle is frequently seen as a safer, faster, and more cost-effective alternative than traditional ways. We are fully equipped to cater to both local and international moving needs, giving you the peace of mind you genuinely deserve.

Huge Storage Facility

As one of the leading storage businesses in Dubai, we provide a variety of storage alternatives to meet a variety of demands. Whether you need to store huge, bulky things or smaller equipment, we can accommodate both at reasonable pricing. We also provide various renting arrangements based on your needs.

Well-Organized Packing Service

Whether it's a studio, a bedroom, or a villa, we promise a secure and well-organized packing service with our quick packing services. Our crew is highly skilled in wrapping all of your goods in well-padded boxes, reducing the possibility of damage along the journey.

Furniture Movers and Packers in Dubai

Helping your friends and relatives with your relocation might put your things at risk, which is why hiring professional furniture movers and packers, such as Movers and Packers Company in Dubai, can be the most dependable option for transferring your costly furniture and personal items. Reliable Furniture Movers in Dubai can handle any size and kind of relocation with the utmost care.

Furniture comes in a variety of sizes and forms, necessitating the need for specialized equipment to care for each piece. We have the greatest carpenter on staff to make furniture installation a breeze for you. If you have flat-pack furniture from any brand, such as IKEA, HOME CENTER, or others, we can install it as easily as possible.

Packing Material Used By Movers and Packers

It is important to understand the packing procedure and the materials that will be used for your furniture, cooking utensils, glassware, and other items. We utilize high-quality packaging materials at Movers and Packers in Dubai to ensure that your furniture is well-protected. For our clients' goods, we employ the following packaging materials.
Hanger Boxes
Hanger boxes are mostly used for unfordable items, such as leather coats, pricey business suits, and office suits, so they don't wrinkle and you don't have to take them back to the wash to get them back into shape.
Stretch Roll and Stretch Film
Stretch Roll is often used by moving firms in Dubai since it makes packing more robust and prevents items from stretching. If you're going to store some furniture, the stretch film will protect it from moisture and dust.
If you apply stretch roll straight on leather furniture, it will leave spots on the leather. Movers will place blankets on leather and then wrap them in a stretch film roll.
High-Quality Paper for Kitchenware
We use high-quality paper for kitchenware. It is advisable to use paper instead of bubble wrap since paper holds all of the delicate things together while allowing the smallest amount of space in between.
High-Quality Fabric Blankets
For the furniture, we utilize high-quality fabric blankets. Because these blankets are constructed of strong fabrics, they provide additional protection and keep heat and dust from entering furniture.
High-Quality Large Moving Boxes
We utilize high-quality large moving boxes for your foldable clothing, pillows, and other shop products. Large boxes are ideal for reducing total moving costs because they are large enough to hold a large number of items.
Efficient Inventory System
Making a list of everything in your house might be difficult; however, with the assistance of professional moving companies such as Movers and Packers Dubai, you can do this efficiently for yourself. Because our packing staff at Movers and Packers will label your boxes, you will be able to easily discover everything. This will assist you in ensuring that all of your possessions are present in your house.

Loading and Unloading Services
Once your furniture and possessions have been neatly packed by Movers and Packers in Dubai, it is time to put your goods into the truck.

Loading is a difficult procedure that requires more than two sets of hands. Our skilled team will pack your belongings with care, ensuring that nothing is damaged by the weight of another piece of furniture.
The Movers and Packers Dubai team will next safely unload your truck and transport each piece
of furniture inside your house without harming your wall paintings.

Professional Unpacking Services

We provide not only moving services but also offers professional unpacking services to individuals, families, and offices all over the United Arab Emirates. Thus, whether you have any needs for the unpacking of your furniture and personal items, our experienced unpacking staff can assist you swiftly and effectively.

Procedure and Process of Moving

When you end up moving, there are various protocols and procedures you should follow to ensure a seamless housing changeover. Follow along to ensure that you don't miss anything on your house-moving day.

Select a Better Neighborhood

If you are seeking to rent a property in Dubai, you should look for the best possibilities available in the real estate market. When picking a location, make sure that the schools are close by, the community is properly maintained, and the management is cooperative so you don't have to worry about the environment.

If you don't know, a moving company in Dubai can assist you to choose the ideal location for your new home because movers are everywhere and are aware of excellent and dangerous neighborhoods.

Original Living Plants

If you have valuable living plants, you should hire a gardening professional to transport them because the weather in Dubai is quite hot and removal firms do not have refrigerated vehicles to keep them healthy and alive. If you choose Movers and Packers to transport your plants, you're in luck if they arrive safely.

Expensive items, jewelry, and important documents

Any of the movers will transport your valuables, expensive jewelry, or, most importantly, your vital documents. We usually advise our clients to pack such valuable items themselves and preserve them in a secure location.

Why Hire Movers and Packers?

Being dependable and skilled movers in Dubai gives us an edge because our movers and packers are familiar with the roads and regions, making it extremely easy to organize your relocation. We are well-versed in all areas and can readily assist you with the relocation.

If you're looking for movers, we're only a click away and will be happy to help. We are a moving company in Dubai that will not leave you hanging since, once your move is over, we will give a debris cleanup service. So, for stress-free moving services, schedule your move with professional removals immediately.

We combine high-quality service with reasonable costs, as well as dedication, openness, and integrity. Our staff assists with the safe and effective planning, execution, and completion of the local moving process. Please contact us if you want to learn more about our Movers and Packers services in Dubai.
Process Shifting House or Villa.
Quote the best price for shifting house, flat, or Villa
Schedule the time for moving items
Prepare the wrapping, Packing items with the team
Contact the customer to inform the team of the way
Same day moving and fixing to a new place.
Dismantle one by one all parts of any items and mark every piece.
Loading into Truck to move to second place
Unloading and Fix again same as its on-demand customer.