Furniture Moving and Storage in Dubai, UAE
Need to ship furniture? We can help get your Furniture Moving and Storage Services to their destination as quickly and easily as possible.
Shipping or moving furniture from one place to another can be a chore. Let BBC Cargo Services take care of the packing and shipping. Whether it is for home or business, a single piece, or an entire room, we can help you solve any furniture packing challenge.
We can help with scheduling a moving van with blanket wrap, the protective covering, or custom crating. Call or make an appointment at your neighborhood location and we can get started.
When you need to move furniture across the country or across town, BBC Cargo Services can help you find the best transporter. Whether it's a family heirloom or furniture you purchased online, we'll help you figure out how to ship furniture, help you get shipping rates, and help you with tips on preparing your furniture for transport. If you get a little lost, just give us a call and we'll help you get back on the road.
BBC Cargo's marketplace is perfect for finding a furniture delivery service that meets your needs and at a rate that fits your budget. Create a shipment listing for your furniture with as much detail as possible. Transporters will then give you rates for your shipment as they compete for your business, ensuring you get the best rates possible. You can talk to the transporters and review their profile as you select the best furniture shipping company.
BBC Cargo for internal transportation Services provides Air Freight, Sea Freight, Land Freight, Furniture Transport, Logistics, Packaging, Storage, and door to door cargo services for many destinations around the world as Saudi Arabia, Bahrain, Oman, Kuwait, Iraq, Syria, Egypt, Lebanon, Morocco, Sudan, Libya, Turkey, Asia, Africa and more than 200 destination around the world.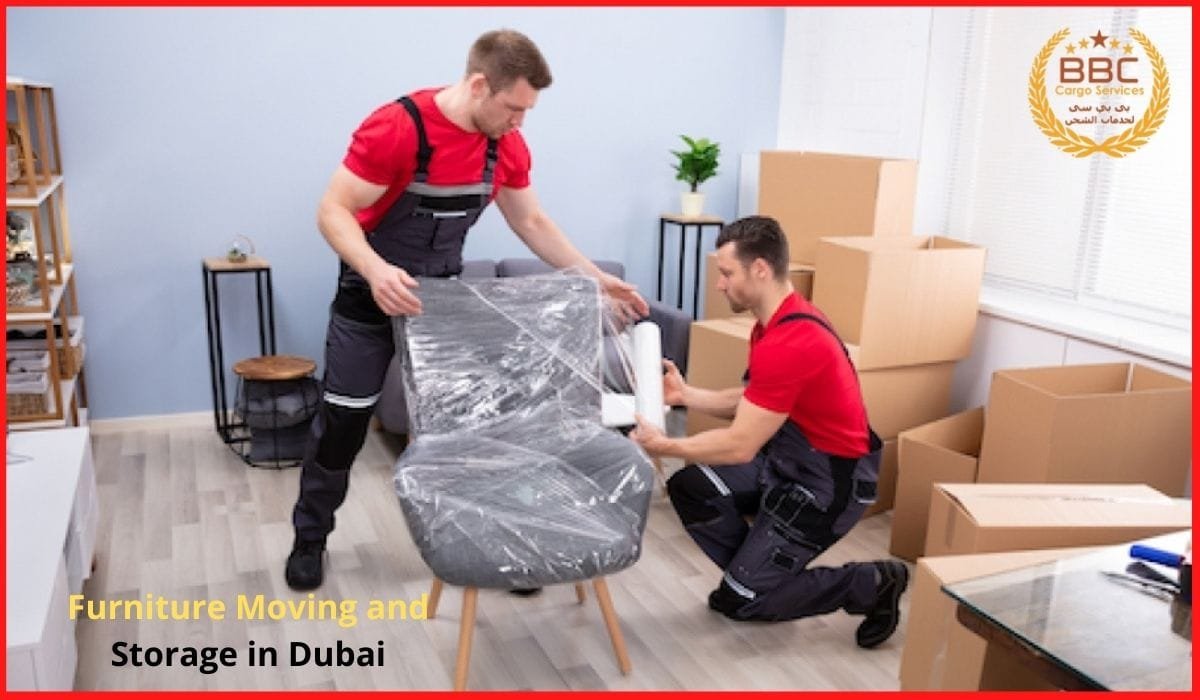 How to Ship Furniture
It's as easy as 1, 2, 3!
1- Create Your Listing
First, you'll want to consider the measurements and weight of your furniture. You may have to provide your best guess, but the more accurate, the better. Think about the time frame you can provide the furniture movers and be as detailed as possible. Let them know the level of care you prefer.
You have some options when it comes to services available for moving furniture. For furniture that requires special care or assembly, you should consider hiring white glove movers. This is the highest level of furniture shipping service. White glove moving companies pick up, move, deliver, and assemble your furniture inside your home. Some furniture may already be in a crate and can be shipped via LTL (Less than Truckload) shipping.
2- Choose the Best Furniture Shipping Services
After your shipment is listed on BBC Cargo Services, you'll start getting quotes directly from carriers who specialize in moving furniture as they compete for your business. You're able to ask them questions directly and talk to them about your shipment, giving you a feel for the carrier.
Each transporter has a carrier profile with BBC Cargo Services that shows you their transport history, safety records, and customer-rated feedback. While price matters, we strongly encourage you to review these profiles as the quotes come in. Most furniture shipping companies have photos of their trucks and shipments they've completed. They will also let you know what kind of cargo insurance they carry. You may want to purchase additional cargo insurance through BBC Cargo Services. Checking their profile and talking with them through your listing will help you feel confident you're selecting the best furniture movers for the job.
3- Furniture Transport & Delivery
Once you've selected your transporter, contact them for any additional details, questions or concerns you have about your shipment. Make sure they're able to manage the level of care you need for your furniture shipment. Share contact information for any third parties involved, and let us know if any issues come up. We're here to help before, during and after your furniture delivery.
To get a better idea of how much your furniture shipment may cost, have a look at our cost to ship furniture page. There, you can view past furniture shipping transactions completed through uShip and get familiar with how we work.
How to Ship One Piece of Furniture
First, measure the dimensions of the item and take a few quick pictures, or ask the seller for these dimensions and photos if you're buying furniture online. Then, decide if you or the seller want to pack it or let the pros handle it. From there, create your listing, get your rates, and select your transporter. Check out our help article on how to ship household goods for additional tips on your furniture shipment.
Furniture Moving and Storage | Shipping Options
You'll need to decide what method you'd like to use to ship your furniture. Furniture is typically shipped either as freight or by white glove movers. You may also want to consider options in regards to how far you're shipping your furniture. If you're moving furniture across town, you may want to use different services than if you shipping furniture across the country.
While shipping your furniture as freight can save you money, you will also be responsible for packaging, loading, and unloading your furniture yourself. White glove movers offer door-to-door service and are responsible for packaging, loading, unloading, even assembling your furniture. BBC Cargo will handle everything for you from start to finish.
Preparing Your Furniture for Shipment
Once you decide how you are going to ship your furniture, prepare the piece for transport and be ready to start moving large furniture around your home. You may need to start disassembling and packaging or wrapping pieces you are shipping. If you chose to book with white glove movers, then sit back and relax because they will take care of the preparations for you.
How to Prepare Furniture for Moving:
If you can disassemble furniture, do so.
Keep screws and small pieces in a plastic bag taped to the specific piece of furniture.
Drawers should be removed. Your best bet is to clean out the contents and pack the empty drawers. If you want to keep the drawer's contents in place, just put the entire drawer inside a plastic trash bag. Tie the bag tightly and label it properly.
Furniture Moving and Storage Services by Transportation
Know your transporter's furniture shipping history and customer reputation.
Remove furniture legs, if possible. Wrap each leg individually in plain newsprint, then keep the legs with the piece in a properly labeled bag or box.
Protect furniture corners with bubble wrap and a cardboard corner cut from an extra box. Tape the corner to the piece with masking tape.

Use furniture pads to prevent scratches and rips.
Place any throw pillows or covers in plastic bags to keep them clean.