Shipping Services To Sultanate of Oman from Dubai
We are one of the largest clearing and shipping companies to the Sultanate of Oman. Provides a skilled team with experience in the work of customs documents.
We are one of the most prestigious companies used for clearing shipments in Sultan Qaboos Port in Muscat and Sohar Port shipping to Oman from Dubai.
BBC Cargo Services provide all door to door cargo services for all Oman cities as Muscat, Salalah, Nizwa, Taqa, Al Seeb, Mirbat, Bahla, and another city.
Our offices and expert staff are available all the time in a day at the entry and exit points of Oman, such as the Hatta Border, Al-Wajajah Border, Muscat International Airport, Wadi Al-Jizzi Border, Hafeet Border, Khatmat Millaha Border, Sultan Qaboos Port, Sohar Port, and Salalah Port.
Adequate knowledge of customs clearance procedures and dealing with all import and export business on a permanent or temporary basis or on the basis of exemption from customs Including dangerous shipments.
BBC Freight Forwarding Services by Road Door to Door Services providing from Dubai to Muscat, Salalah.
Movers and Packers all types of Furniture from Shahrajh to Nizwa
Reefer Chillers and Fish Shipping by Refrigerated Trucks and Containers.
Food Stuff, Vegetables, and other Frozen items cargo by SEA, and by Road from UAE to Hatta Border.
Boat, Motor Bike, and all types of Cars shipping by Road and SEA with Ro-Ro and containers Shipping Services.
Oman Shipping Company from Dubai to Sohar Port by Roads Cargo.
20-feet, 40-feet Containers by SEA and by Road from Abu Dhabi to Oman.
Documents and Border Clearance Hafeet Border, Sohar Port for any consignments commercial and Local Shipments.
Air Freight from Dubai to Oman
Our door-to-airport services cover all corners of the globe, boasting services to thousands of airports. As well as shipping Commodities to the destination Airport, we will also arrange a group of your items from your place, with transport to the destination points.
Sea Freight from Dubai to Oman
The premier choice for many of our customers when shipping goods overseas is sea freight, due to the cost-effective pricing that can be achieved. When compared to air freight sending consignments by sea offers significant cost savings, whilst still offering decent transit times
Land Freight from Dubai to Oman
When you are trading with Europe and are involved in the purchasing or export of things and goods, Road Cargo from Dubai to Oman is the most profitable way of moving such items.
Everyday trailer exits, many offering daily departures – ensures that BBC Cargo & Shipping Services can provide their customers with a good and time-efficient road freight service.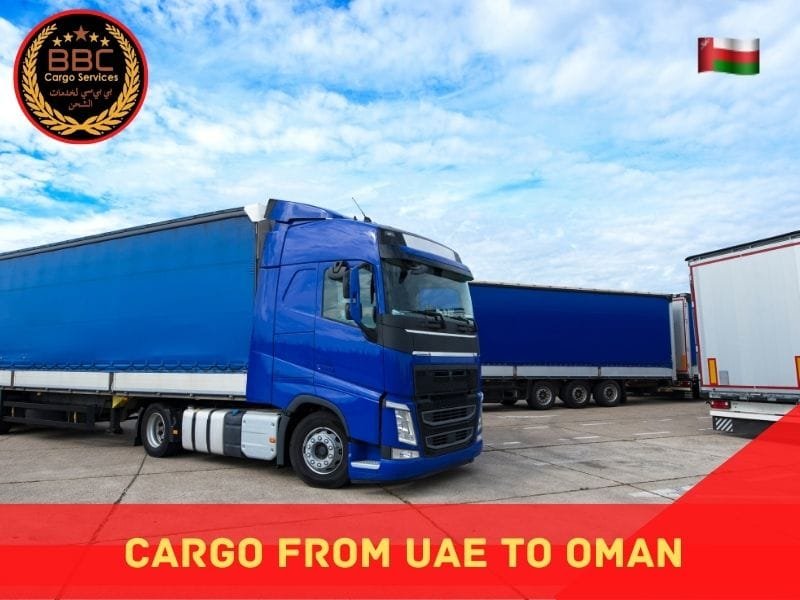 Car Shipping From Dubai to Oman
BBC Car shipping service provides Car Recovery and car carriers for manageable prices from Dubai to Oman. We have the best Car Export from Dubai to Salalah, Oman.

We connect to the worldwide network for shipment and arrange the best solutions for the customers in shipping companies around the world. We deal by CBM, by KG, Containers LCL, 20-Feet and 40-Feet Containers.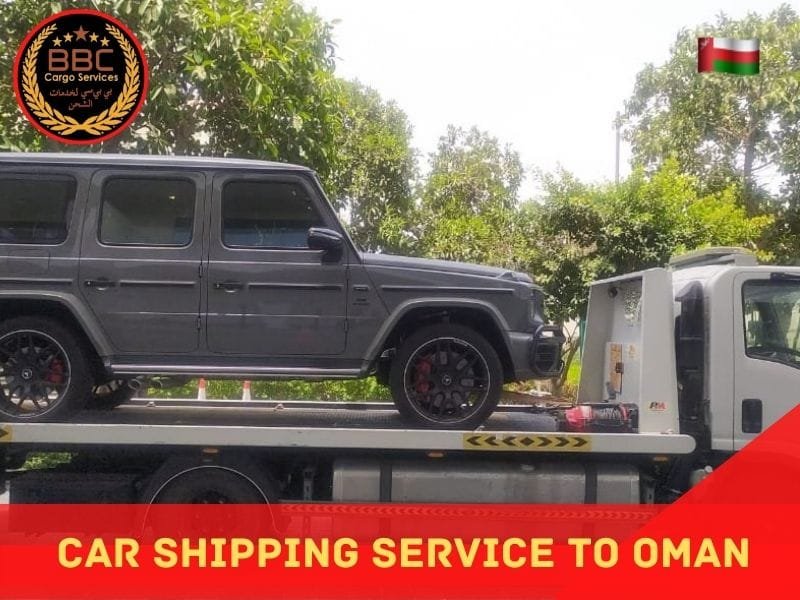 Door to Door Services from UAE to Oman at the best prices.
High-speed transport.
Special care for shipped materials.
Follow-up and reporting services at any stage of shipment.
Frozen chicken and Refrigerated Fish Shipping by road from Oman to Dubai and UAE to Oman
Fish shipping by road from Oman to Dubai and also from Oman to Dubai daily base freight forwarding with reefer trucks, with controlled temperature. Frozen chicken and meat are also shipped by refrigerated truck daily base on projects base. Road freight services within 24 hours.
Dry Food and Chiller Food Shipping Trucks & Container
We also have Dry Food and all other Grocery items We Shift from Dubai to Salalah by Dry and Reefer Trucks & Containers.
Chips
Candies
Noodles
Ketchup
Rice
Sugar
Salt
Cargo to Muscut from Dubai | Reefer Truck | Dry Truck | lowbed truck and Trailors
UAE to Muscut by road daily base tranportation services BBC Cargo has services for Reefer Truck with ( – ) Temprature and also Plus tempratures for Fish, frozen meat, frozen chekin, milk, eggs, vegetables, chocholate, ice cream, dates, and all other items.
Dry truck for household items furnitures, machinery, toyes shipping from Dubai, Sharjah, Ajman, Abu Dhabi, Al Ain, Fujairah, Ras Al Khaimah, and also from Um al Quwain, to all Oman States.
Trailor by roads freight all size same as 12 meter, 15 meters, pickups also 3-ton, 7-tons availble open or wiht boxes depend the type of items.
Service features:
1- Extensive experience in Land Transport, Air Freight, and Sea freight.
2- Fast Shipping Process, Delivery, and submission.
3- Provides packing, temporary storage, and cargo risk insurance.
4- Provide freight forwarding and transportation of home furniture with packaging service from Dubai to Oman.