Cargo Shipping to Saudi Arabia from Dubai
Shipping to Saudi Arabia BBC Cargo company carries all kinds of Merchandise, Machinery, Raw Materials, Building Materials, Electrical Materials, Cars, and Heavy Machinery from Dubai, UAE to Saudi Arabia.
Shipping Cargo Company provides all Door to Door Cargo Services UAE to KSA includes all cities as Riyadh, Jeddah, Makkah, Madinah, Dammam, Hafr Al Baten, Taif, Eastern Province, Qassim, Tabuk, Al Ahsa, and Qatif.
Shipping from Dubai to Saudi Arabia is very Cheap and Quick transit time by Road Cargo Services 3- ton Pickup, 7-ton Pickups, 10-ton Pickup, and 12 Meter or 15-Meter Trailers.
Freight Forwarding BBC shipping provides services to the Customers with all Air Freight, Land Transportation, and Sea Freight from Dubai, UAE to Saudi Arabia.
Our Freight Forwarding Company provides Insurance of the Freight & Cargoes, Documentation & Customs Clearance of Shipments, and Cargo Services in all stages.
We connected from Door to Port, Port to Door, Port to Port, Door to Airport, and Door to Door Cargo Services. Extra weight delivery services for passengers from the United Arab Emirates to Saudi Arabia.
Air Freight from Dubai to Saudi Arabia
We are keen to meet your Air Freight deadlines with BBC Cargo Services' high level of interest in handling your Prime Shipment with highly experienced staff.
Addressing your concern, we develop solutions with our innovative ideas to get the job done within the promised time given.
Our Air Cargo Services too fast-moving your Shipment to the desired location.
Sea Freight from Dubai to KSA
We also cover Ocean, Air, and Land Transportation Services. Moreover, we also offer Groupage service at both the ports.
Our Ocean Freight Service takes care of the entire Shipping Cycle, from collection to delivery to the ultimate consignee.
BBC Cargo Services welcomes you with your queries and valued shipment to experience services like never before.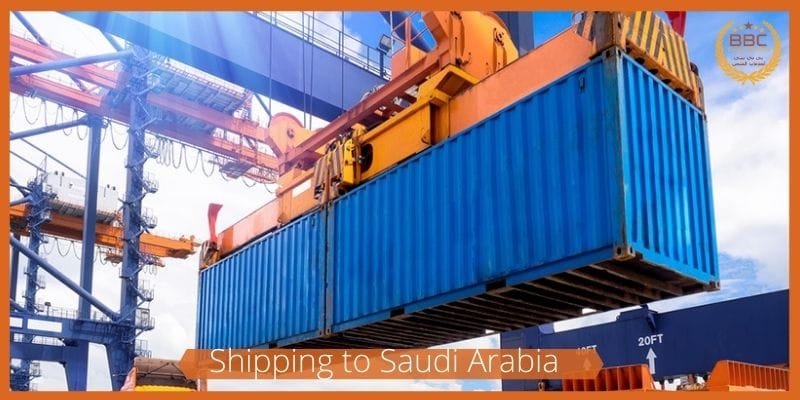 Reefer Trucks & Chiller Cargo to KSA
Export Refrigerated Cargo Services Import and Export Company has many Reefer Trucks and Temperature Controlled Chiller Containers for Food items like Frozen Chicken, Chocolate, Fish, Vegetables, Fruits and all types of Temperatures Control items.
We also have full packing Services all types of items and Storage. BBC Freight Forwarding Company by Chiller Cargo with veritable Temperature like that -18, -30 and so on.
Land Freight from Dubai to Saudi Arabia
Land Cargo Services offers a wide range of services in Land Freight. We have efficient, reliable and flexible (FTL & LTL) import and export services operating from UAE, Gulf Countries, Europe and many more destinations in the Middle East.
We have many Trailers, Trucks, Car Carriers, Containers, and Reefers Chiller All sizes as 25 ton, 30 ton, 50 ton and so on in weights and 20 feet, 40 feet, 45 feet Containers, and Trucks for Bulk Shipments. We also handle cross booking from the Far East.
Our comprehensive Land Transportation Service covers domestic as well as international needs with Door to Door tariffs and full Trucking capability.
Services is the best when it comes to moving your household furniture. Experienced carpenters for export packing, so your furniture is safe with good packing while in transit from UAE to KSA. We have the best Mover for moving your Cargo to Saudi Arabia.
We have the Door to Door furniture moving service from UAE to Saudi Arab includes all cities like that Makkah, Madinah, Riyadh, and Jaddah.
Our people will come to your house for packing, and after that, the furniture will load in pick up.
National Shipping company of Saudi Arabia
National shipping company of Saudi Arabia also connected with BBC Cargo Service Dubai Our experience also helps us understand the value that people place on their appliances and collectibles. Using the latest technology,
we make it a point to deliver them in the same state they were packed up in well-protected from theft, breakage and environmental conditions.
You can trust us with your residence without anxiety, and be confident that your relocation and transition plans are in the safest of hands.
Car Shipping Dubai to Saudi Arabia
Car Shipping in the list of Car shipping companies in Dubai BBC Shipping Company is most professional for Car shipping by Recovery and by Car Carriers from Dubai to Saudi Arabia.
For instance, we can collect your vehicle from any address in UAE and deliver it to any address in Saudi Arabia. We have the collection in UAE from Dubai, Abu Dhabi, Sharjah, Ajman, Al Ain and while we deliver to KSA cities like Riyadh, Dammam, Jeddah, Mecca, and Khobar, etc.
What is the Process Shipping to KSA For Car Shipment Required Doc and Instruction?

Car should be 5 years old for KSA permanent export
Customer will arrange the export certificate from the Government Traffic Authority for Export Vehicles.
Must mentioned our company name like (BBC Cargo Service) as agent in Export Certificate. After that we will issue the wakala paper on our letter head.
Customer will update the Wakala also online to our batha border agent name online on customs website:
www.fasah.sa
For Food Items:
Must needed the Food/Health Certificate from Municipality Office
2nd, needed the approval from SFDA department before export
3rd, same commercial invoice + COO + Packing List
How Ship the Car by Road ?
We have 24 hr VIP Car Recovery Service which is quite suitable for those who are looking to move their Car Fast and Safe.
Recovery Service Carries only one Car at a time — this the most preferred means to transport your Car from Dubai to KSA.
Import Car to Saudi Arabia from UAE now much easier and best price by Road.
Our Company provides all Services Seven days in a Week full time 24 hours.
Also, we offer shared Car Carrier Shipping. With this option, we ship many cars together in the same car carrier. It is still a reliable and slightly cheaper option.
Cargo from Dubai to Jeddah Household Furniture's
Shipping from UAE to Madinah Machinery and Heavy Equipment's
Freight Forwarding Company offered frozen foods with Reefer Trucks
Import and Export Car Cargo Services by Car Recovery to Riyadh, Dammam
The best and Cheapest way of the Moving Materials from Sharjah to Jeddah
Best Shipping to KSA Company have many Turks from Small to big Trailer
Lowboy Trailers, Extendable Flatbed Trailers, Flatbed Trailers
Cheap Shipping to Saudi Arabia
We are providing Cheap Shipping to Saudi Arabia from Dubai If you have frequent consignments or you have a bahri Saudi Arabia company who moving daily biases cargo from UAE to Saudi Arabia.
We can deal and agreement with him for a long time shipping all types of shipment by Road, by SEA with him Cheap shipping to Saudi Arabia from UAE.
Service features:
Extensive Experience in Land Transport, Air Freight, and Sea Freight.
Fast Shipping Process, Delivery, and submission.
Provides Packing, Temporary Storage, and Cargo Risk Insurance.
Provide Freight Forwarding and Transportation of Home Furniture with packaging services from Dubai to Saudi Arabia.
Car Shipping Companies Dubai to KSA
Cheap Shipping Services from Dubai to Saudi Arabia by Road
Large and Heavy Pieces of equipment we suggest by SEA Freight Services
Motor Bikes, Cars, yacht, Boats, Drones, Helicopter, and Motors Engine Cargo Services
Electronics items like that Laptops, Server System we also shipped but for that need SASO Certificate
Fish, Fruits, and Vegetables will ship by Reefer Containers from Dubai to the Kingdom of Saudi Arabia
Issuing Documents and providing the Storage in large Warehouses Dubai and Qassim
BBC International Cargo Services, Cargo from Dubai to Saudi Arabia, Shipping from Dubai to Riyadh, Shipping from Dubai to Jeddah, Car Shipping from Dubai to Saudi Arab, Land Transportation from Dubai to Saudi Arab, 3-ton Pickup, 7-ton Pickup, 10-ton Pickup
Cargo from Dubai to Jeddah
Shipping from Dubai to Jeddah is very easy to Cargo by Land by Pickups, Trailer, and Trucks. Our Team will ready for moving any House, Flat, And Villa, and all types of the Furniture's, Washing Machine, LCD, TV, Fridge, Air Conditioners.
We will use Car Recovery for Special Car Shipping from United Arab Emirates to Jeddah. Door to Door Cargo Services from Dubai to Jeddah. We also providing professional Packing Services.
Shipping from Sharjah to Riyadh
Cargo from Sharjah, UAE to Riyadh we have best services with lowest rates for shipping heavy equipment, Household Items, Vehicles Export, Food with Refrigerated Moving Services.
BBC Cargo have branches to moving any shipments from anywhere in UAE to Riyadh, KSA.
What Documents Required and What is the Procedure for Shipments ?
Personal Stuff required Documents
Commercial Invoice + COO, With the chamber Attestation. Sometimes needed the packing list also, Needed the Wakala from Customer to our Batha Bordet agent name.
For Commercial Items:
Must needed the Sabar certificate from Customs website www.saber.sa before moving the shipment.
commercial invoice + COO with the chamber Attestation.
Sometimes needed the packing list also.
Customer must arrange the authorization to our batha border agent name on line on customs website:
www.fasah.sa
Or consignee will provide the agent at Batha Border for customs clearance.
For Danger GOODs R shipment.
Must needed the MSDS Sheet of Relevant Material and it will go for the checking in Customs Lab.
If it is passed, then you can export the shipment.
Needed the Saber certificate also on customs website: www.Sabar.sa
Needed the same commercial invoice + COO + packing list.
Export & Import from Abu Dhabi to Makkah
BBC Export & Import Services is the best one in UAE, Abu Dhabi to Makkah, Madinah. We offering outclass services about Export and Import from Abu Dhabi to Makkah.
Car Export and Import now easy to move also by recovery and ro-ro Shipment.
Road Cargo from Dubai to Saudi Arabia
Its very easy and Cheapest way to by Road Cargo from UAE to Sudi Arabia. Just need to Cross two borders Sila Border and Batha border. Dubai to Dmmam also very near with best Rates freight Shipping.